I feel very lucky to be part of a community of artists who work together at the Spiddal Craft Centre and Café in Connemara.
At the edge of the Atlantic, across from the beach Trá an Spidéil which looks over Galway Bay to the unique Burren region, the Cliffs of Moher and the Aran Islands. We are 10 artists working from our neighbouring studios and we are open to visitors all year round.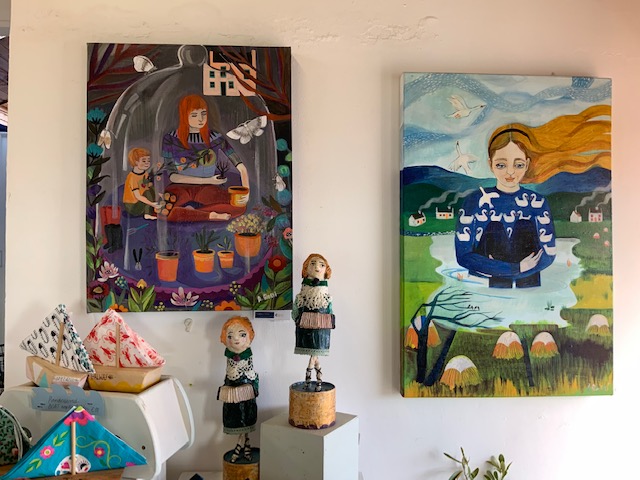 My work routine feels like a magical ritual, from preparing my coffee, lighting an insense, mixing my paints to engaging with the public. 
There, I produce paintings, resin sculptures and also handpainted goods, like signs, stationary and textiles.
Everyday there is a different adventure on my desk! I hope I can meet you  there soon! My working hours are:
Monday to Friday 11am-5pm
Saturday to Sunday 12-5pm
Hours may vary off season, please drop me a text if you are especially coming from far.